To celebrate Spring and finally being outdoors without snow, Clay spent the weekend preparing a feast. His pizza uses a traditional natural yeast, which takes 48 hours to rise. Two days of preparation culminated in our menu of:
-Roasted spring vegetables
-Rosemary, salt and olive oil focaccia
-Cheese-less marinara pizza with tomato sauce, anchovies and garlic
-Traditional Neopolitan margherita pizza
-Homemade pesto pizza without tomato sauce
This is all prepared in the outdoor wood fired pizza oven. As well as going to Mulino Sobrino in La Morra to buy organic stone-ground wheat flour for pizza dough and sourcing buffalo milk mozzarella from our trusted formaggio purveyor at the market in Dogliani, Clay makes his own special tomato sauce using San Marzano tomatoes from the Campania of Italy, outside of Naples. To toast the onset of primavera, we shared a magnum of Pommery Champagne, that was given to Clay by Michelin 3 star chef, Yannick Alleno, followed by a magnum of Timorasso from the Colli Tortonesi, vintage 2009. The first al fresco meal of the year was a delicious success. Buon appetito!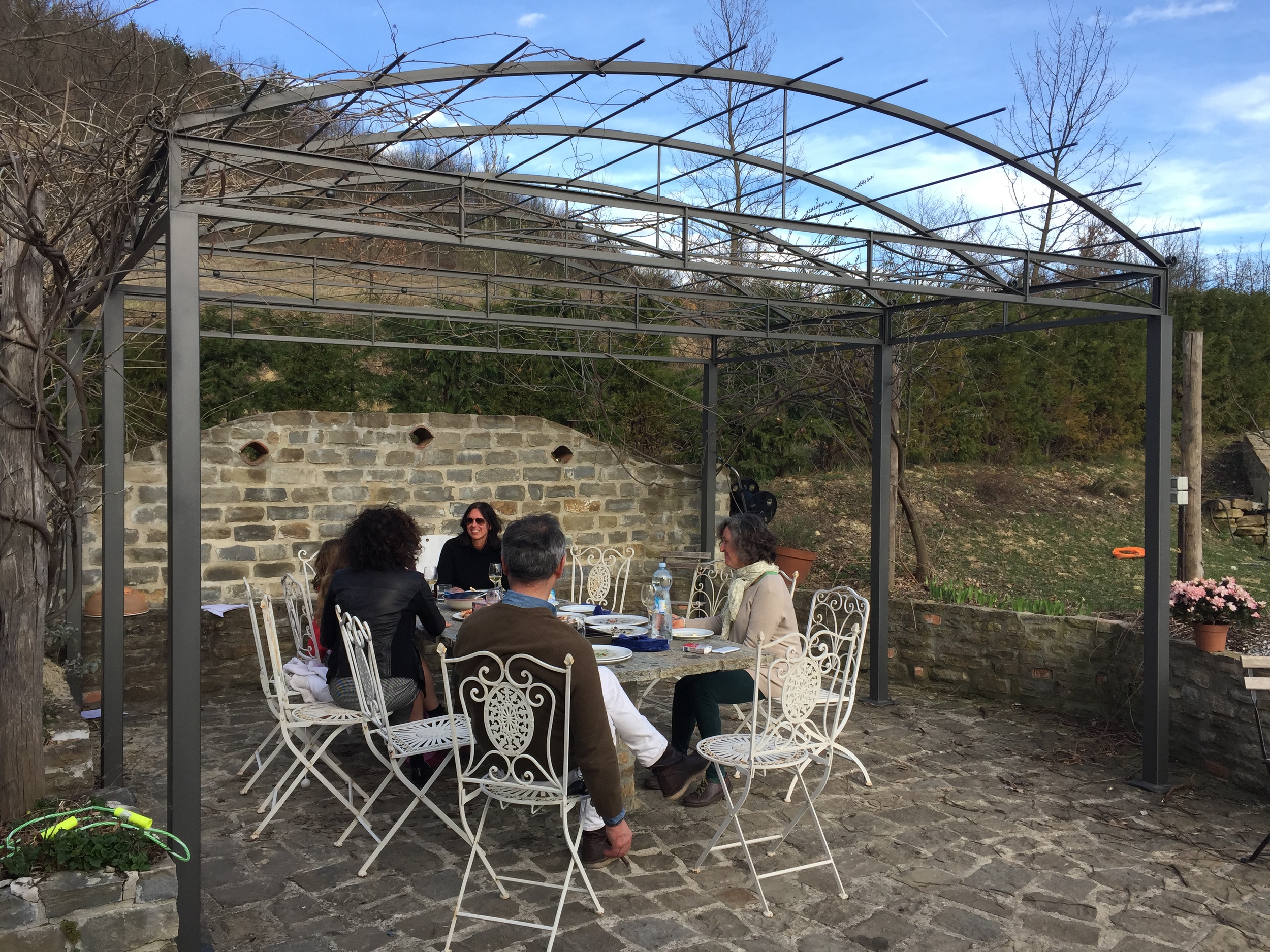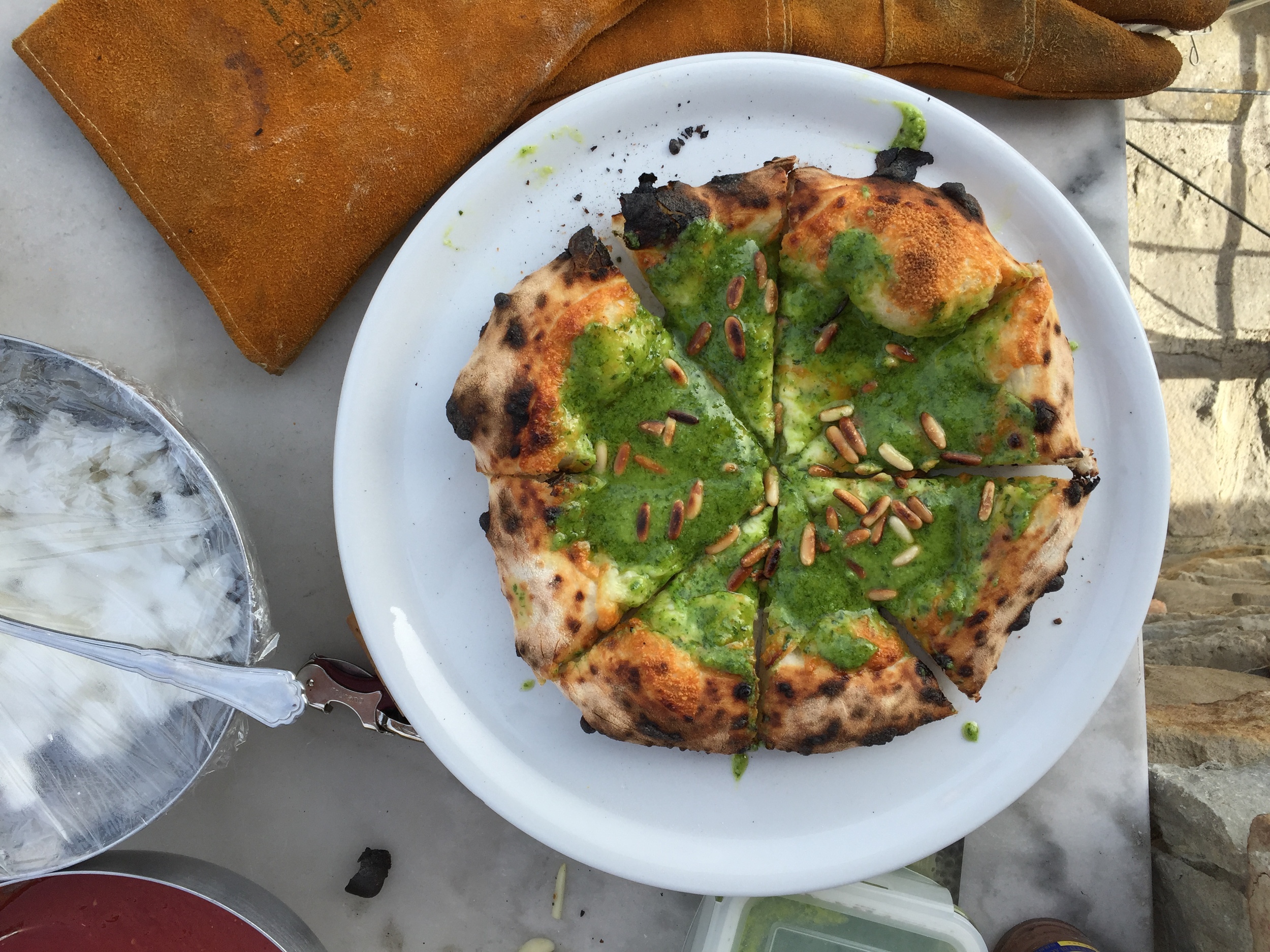 All photographs copyright 2015, Clay McLachlan. All Rights Reserved.